We are so excited to bring you our 2018 Fall Rendezvous in the Mountains. This annual lady adventure is held every Fall in the Northern Wasatch -Huntsville, Utah. 3 Days - 2 Nights | 200+ Ladies | 20+ Activities | 1 Location
Trail Running, Hiking, Yoga, Group Mountain Biking, Open water SUP, Group Hiking, Slacklining, Lazy Rafting/River Tubing, Firesides, Inspirational Speakers, Sponsored Giveaways, Yummy Food and a whole lot of Lady Fun!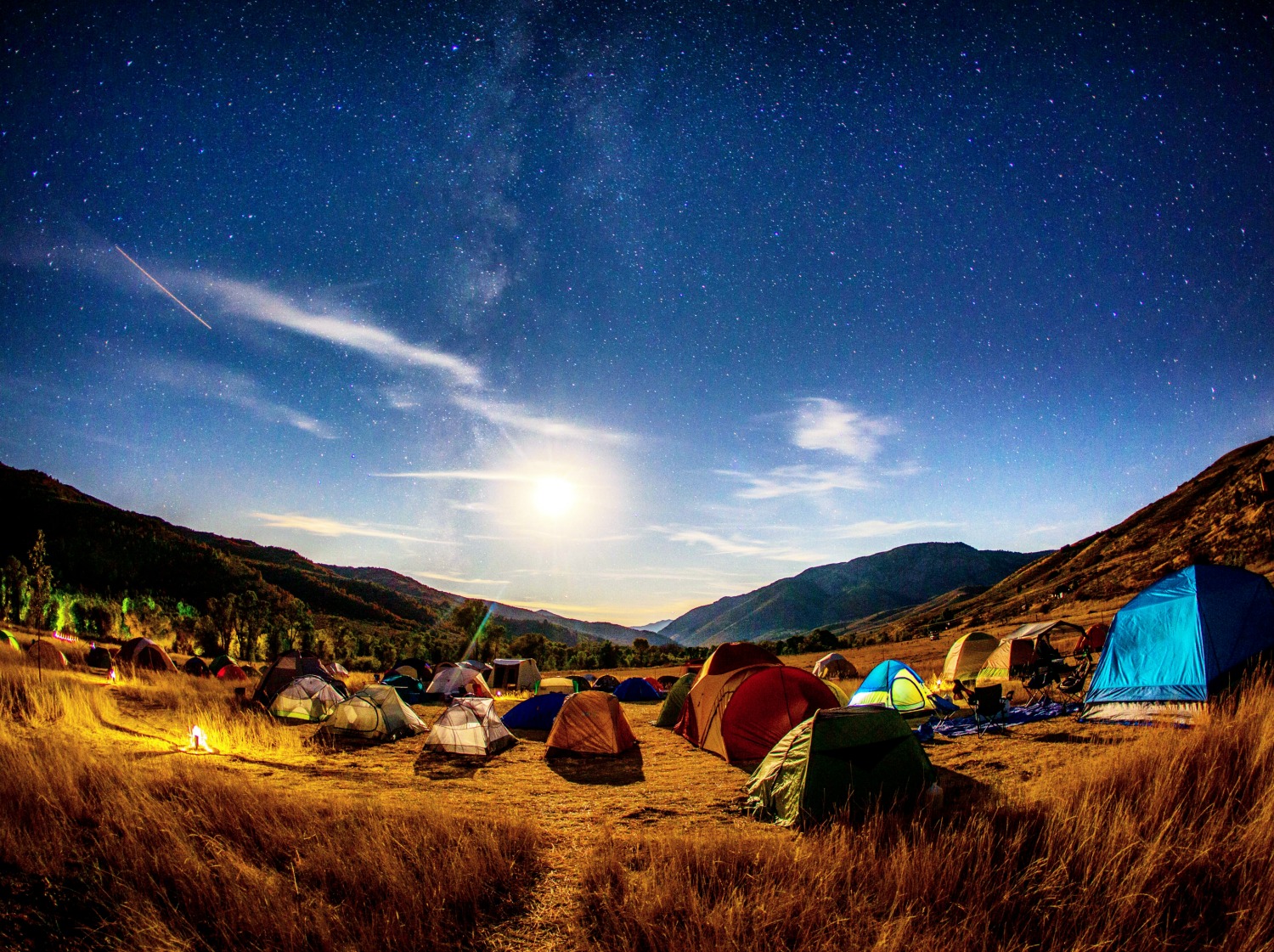 What your Full Weekend Ticket includes:
You will receive an All-Access Rendezvous wristband allowing you to enjoy your pick of 20+ Outings & Activities (for all skill levels), ASDT Group Hikes, SUP, Trail Running, Yoga, Slacklining evening entertainment, Friday Dinner with Sonora Grill & Saturday Dinner with Thai Curry Kitchen, 1 drink voucher at the Grounds for Coffee cart available at our event. Fireside Speakers, and a raffle ticket to enter in our Sponsored Giveaways.
Saturday Only Ticket:
We are bringing back our Saturday only ticket for a limited number of women who would like to participate in the Roo but can't take the entire weekend off. This ticket will allow you to join us Saturday from 8am-10pm. You will be able to enjoy our ASDT group hikes and runs, Yoga, SUP, Creative Corner, Dinner & our very special guest speakers. 
What To Expect?
When you arrive at "Camp Rendezvous" you will first check in with our amazing crew and set up your gear in our Tent City. At check in, you will recieve your swag bag with goodies from sponsors and your schedule of all the activities included in the weekends festivities. Every activity is open to join except for the MTB group rides/clinics that will require an additional ticket for purchase that we will make available for ticket holders. All Rendezvous details will be sent to each participant prior. This info will cover the schedule of events, details of the weekend including specific event instructions, what to bring from home and more. We will be having round the clock time slots for many of the most popular activities, allowing everyone to get out and after what they want!
 Here is a little teaser about some of our activities being offered:
Yoga
Every morning and evening we will start and end the day with a yoga flow for those who wish to participate. Our Yogi's are well trained and certified for instructing both relaxing & heart pumping flows. With a backdrop we have greeting us at Camp Rendezvous every morning, you may just find yourself in Savasana before the flow ever begins. *Please bring your own mat*
Hiking & Trail Running
Fall is the best time to experience trails in Ogden. If you choose to participate in the hikes and runs around Causey, you will be so lucky to see the picturesque Kokanee Salmon run. The salmon's bright red and pink coloring are a sight to behold! Experiencing the Northern Wasatch, with new friends will be magical for all. The ability level is for all active women, you will be glad you chose the hikes as they are always a first for someone!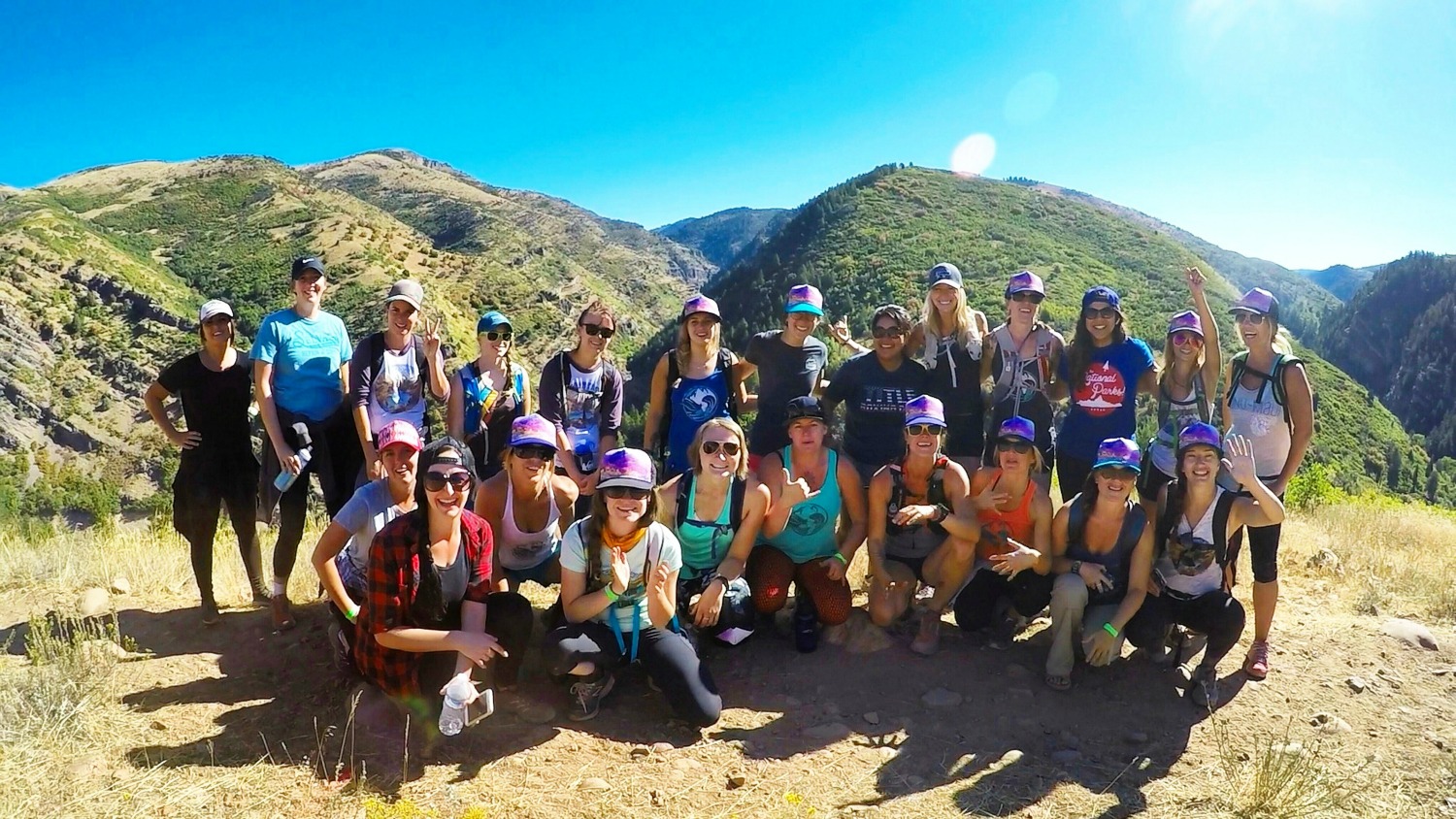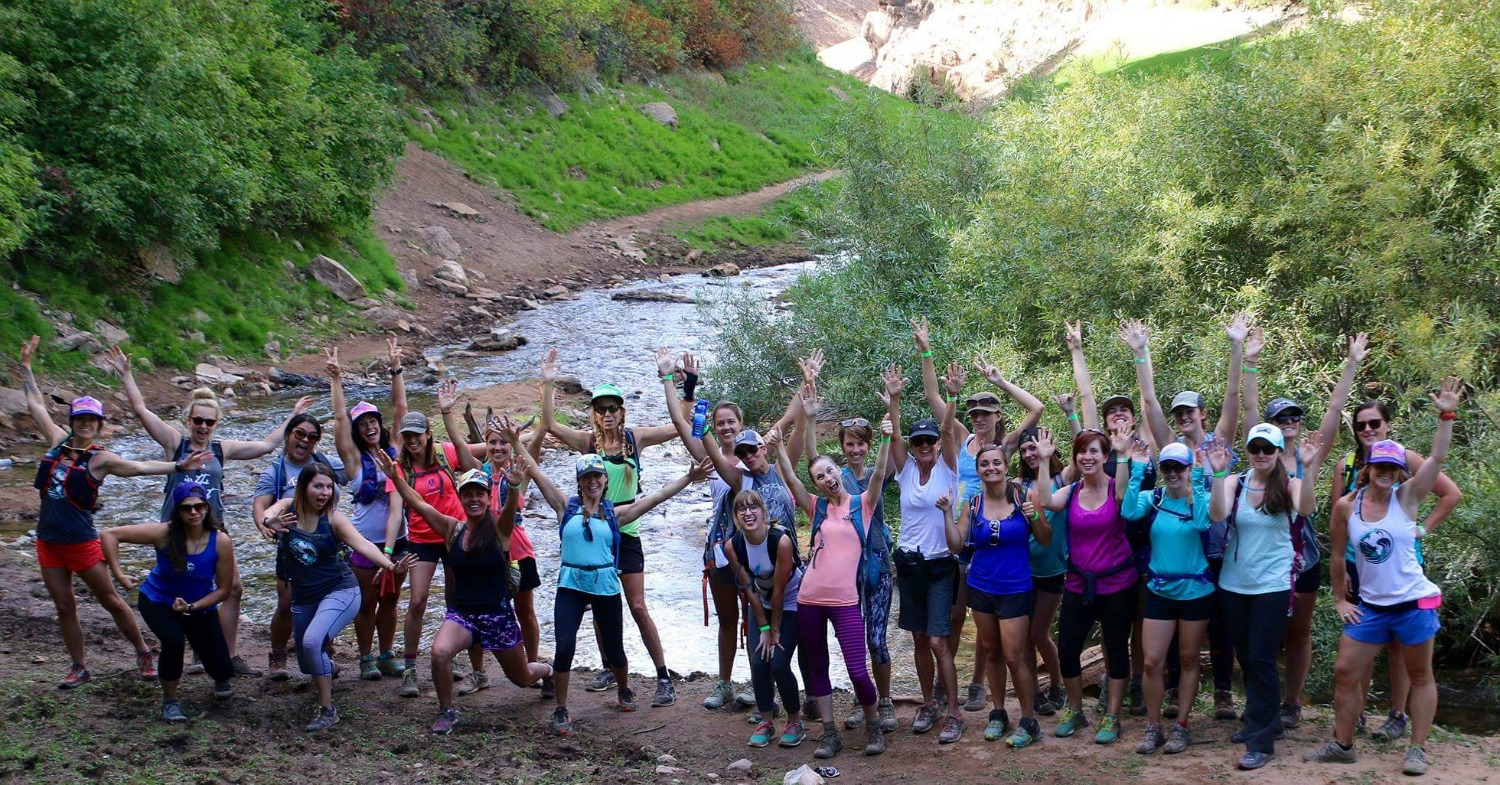 We are very fortunate to have our sponsor Liv-Cycling for the 4th time here at our Rendezvous. If you purchase a MTB ticket, you will have the opportunity to take a clinic with hands on coaches and guided group rides around Snowbasin Resort and our local trails. Take advantage of multiple group rides that introduce you to rolling single track through aspen groves and wild flowers and the miles of beauty in this natural playground! We will have a cap of 15 riders per group ride for safety & quality reasons. Each day will have options for brand new beginner riders to intermediate-advance riding that will leave your grinning ear to ear. You will need your own bike, helmet, water & flat repair kit with your correct tire size.
SUP at Causey Reservoir
Enjoy some time on Causey Reservoir on a paddleboard with other participants. Follow the water through the fingers of Causey and enjoy the sunshine, blue skies and feel free to take a swim!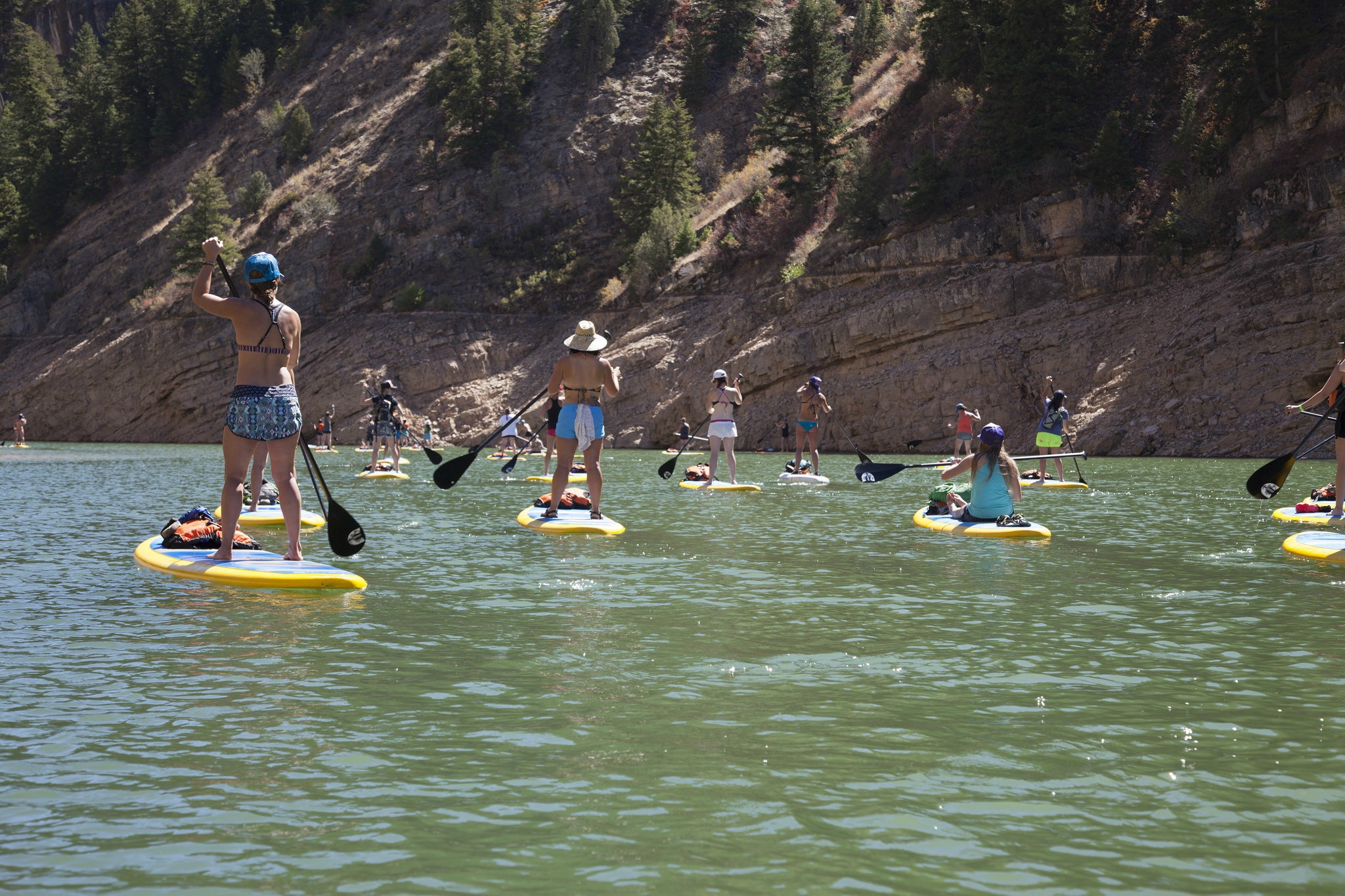 Creative Corner
Whether you want to participate in our mandala rock painting activities or bring your journal and guitar, this activity is for everyone who wants to enjoy the sound of the rushing river and great company!
Riverfront Meditation
You have the opportunity to participate in group discussion and mindful meditation, journal prompts and time to just simply relax and put your feet in the fresh water that comes right to our private riverfront property. 
Saturday Evening Rendezvous..
"The most beautiful people we have known are those who have known defeat, known suffering, known struggle, known loss and have found their way out of the depths. These persons have an appreciation, a sensitivity, and an understanding of life that fills them with compassion, gentleness, and a deep loving concern. Beautiful people do not just happen." Elizabeth Kubler-Ross
After dinner, participants will join with special guest speakers who will share stories of inspiration, victory, and challenges.
Camping.
Enjoy car camping under the stars with 200 other incredible women who are looking for a re-charge weekend filled with unforgettable memories. Feel free to sleep in your camper van, tent, or limited trailer spots. This campground is a private property owned by some of our favorite Ogden locals.
If this is your first time camping, maybe not with your partner who normally sets up the gear, now is your chance to break out of your comfort zone and learn how to set up camp with the raddest ladies around!!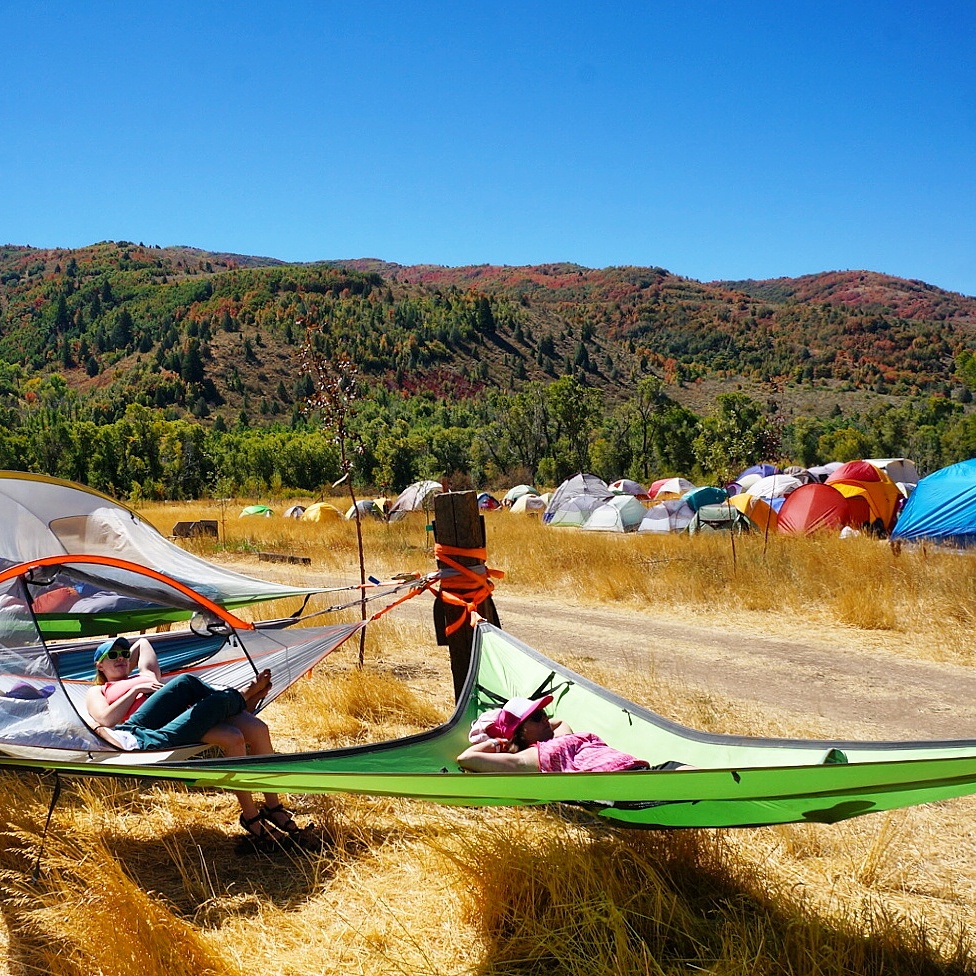 Carpool
When you purchase your Rendezvous ticket, you will have access to our private Rendezvous FB group page. Here you can ask any question, make a new friend and carpool, and stay in touch with the many ladies you will have the opportunity of calling life long friends. This is a great way to keep the fire going long after the Rendezvous!
Refunds & Cancellations
Cancellations made before August 1st will receive a Full Refund.
Cancellations made August 1st- August 15th will receive Half Refund.
Cancellations made after August 15th or later will receive No Refund.
Weather and Illness is not accepted for a Refund. You may transfer tickets to a new participant, however, dietary restrictions might be limited in that short of time.
Please Contact Jenn if there is an emergency. Ticket holders will have direct contact information.